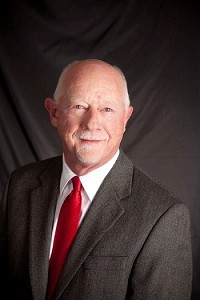 Paul Garnett - The name you've known for decades.
I am proud to announce the opening of my new financial practice Garnett Investment Strategies.  Located at 120 South 5th Street in downtown Beatrice, I am excited to bring the same personal care and financial guidance I have always provided the community.
Helping people with their personal financial strategies is a passion.  My mission is to be the most trusted name in financial services in all of southeastern Nebraska - on the farm, at the ranches and in the cities.
I invite everyone to learn more about goals-based investing, and what a custom, personalized investment strategy may do for you.
To learn more about goals-based investing, or to schedule a visit to our new offices, call Garnett Investment Strategies today!  402-223-3433.
Professional services offered:
* Professional Money Management
* Comprehensive Financial Planning
* Small Business Retirement & 401(k) Plans
* Variable & Fixed Rate Life & Annuity Products
* Individual Equities & Fixed Income Securities
* Disability & Long-Term Care Insurance
Some of the pros and cons of converting a traditional IRA to a Roth IRA are discussed.

Here are some specific cyber security threats and tips to help small businesses protect their interests.

This article explains the importance of a will, and why families who have children with special needs might also consider a special-needs trust.

A bond ladder could help investors stagger the maturity dates of bonds to limit long-term exposure to low rates and allow some principal to be reinvested when rates are rising.